With Christmas just a couple days away, we thought it would be fun to include a Christmas DIY from Purely Katie! This simple, yet stylish DIY is the perfect last-minute project to help prepare for your holiday dinner and create a wonderful centerpiece or just a cute decoration that can be reused year after year.
This project is the perfect added touch to miniature trees or winter floral arrangements (and it is low in cost)!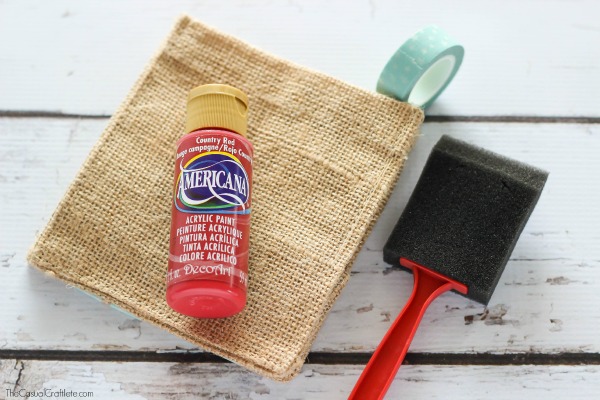 To get started, all you will need is the following:
Burlap/Jute Vase Holder/Open Box
Paint
Tape
Foam Brush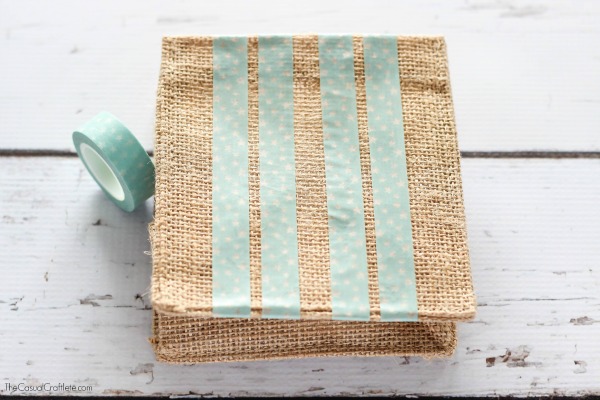 To get started, all you need to do is lay down some washi tape in the pattern of your choice. Using your foam brush and paint in the color of your choice, you can begin dabbing on the paint. (Keep in mind that burlap is not the most absorbent material and may need additional coats or a thicker base coast in order to achieve opaqueness.)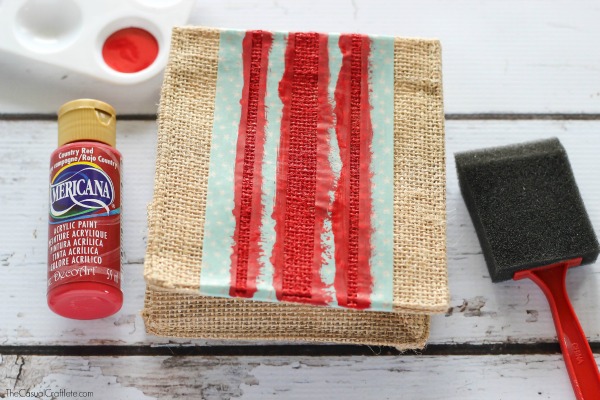 After that is done, wait for the paint to dry and then carefully peel away your washi tape to reveal your new DIY vase holder. It adds the perfect rustic charm to your Christmas décor and is a simply way to hide unsightly planting pots.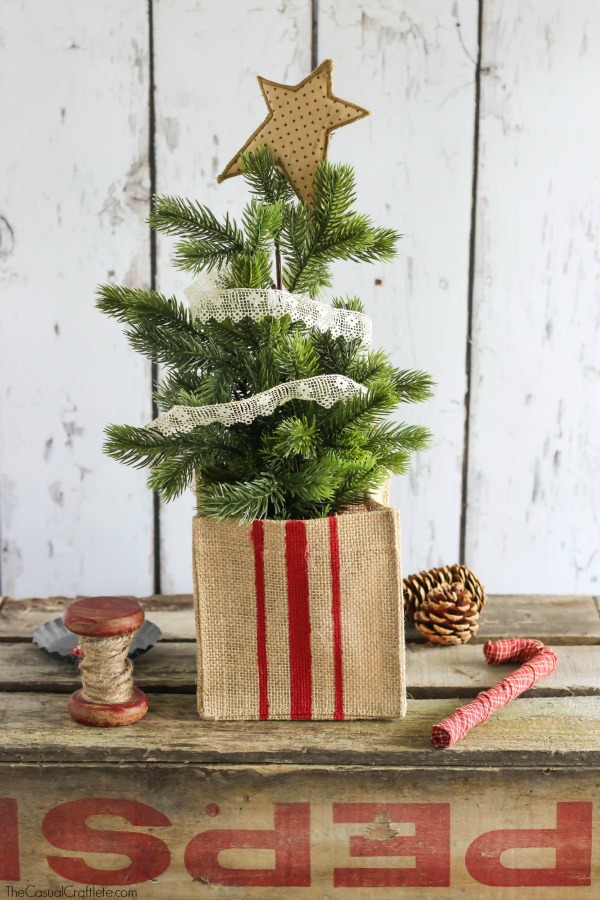 Finish your project off by adding a miniature tree and decorating accordingly!
Original Post From: Purely Katie (The Casual Craftlete)