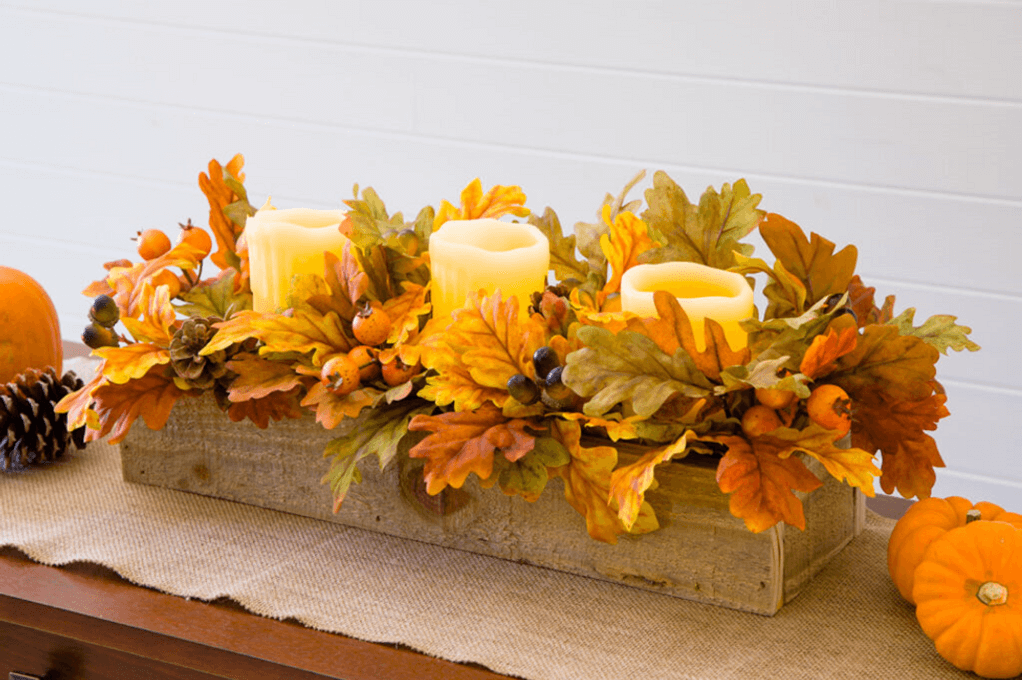 Time just seems to be flying by this year, doesn't it?
Halloween is behind us and as we approach Thanksgiving we have some simple design tips to help create an atmosphere that facilitates a warm feeling and enables everyone to comfortably enjoy all the holiday has to offer.
To create a lovely autumnal theme in your home be sure to start with your dining table centerpiece.
Steps:
Gather the following Items:

A planter box or long something similar - we recommend our Wood Box pieces for this project
Tall LED candles
Leaves or other natural elements such as flowers, pine cones or other foliage.

Take your LED candles and set them in your box with some space between each and make sure there is room enough around the edges to be able to put in your other items.
Once your candles are in place begin to place your natural elements and such in the space surrounding the candles. Display at differing length and heights so it doesn't look too perfect, you want a nice rustic look and feel.
Pro Tip: Use pine cones, mini pumpkins and multi colored leaves as table scatter around your centerpiece for an extra pop of color.
Lastly, turn on your candles led lights when it's time to begin the festivities and enjoy your holiday!